Sprayer Maintenance FAQs
Posted by Sprayer Depot on
Keep Your Sprayer Running in Tiptop Shape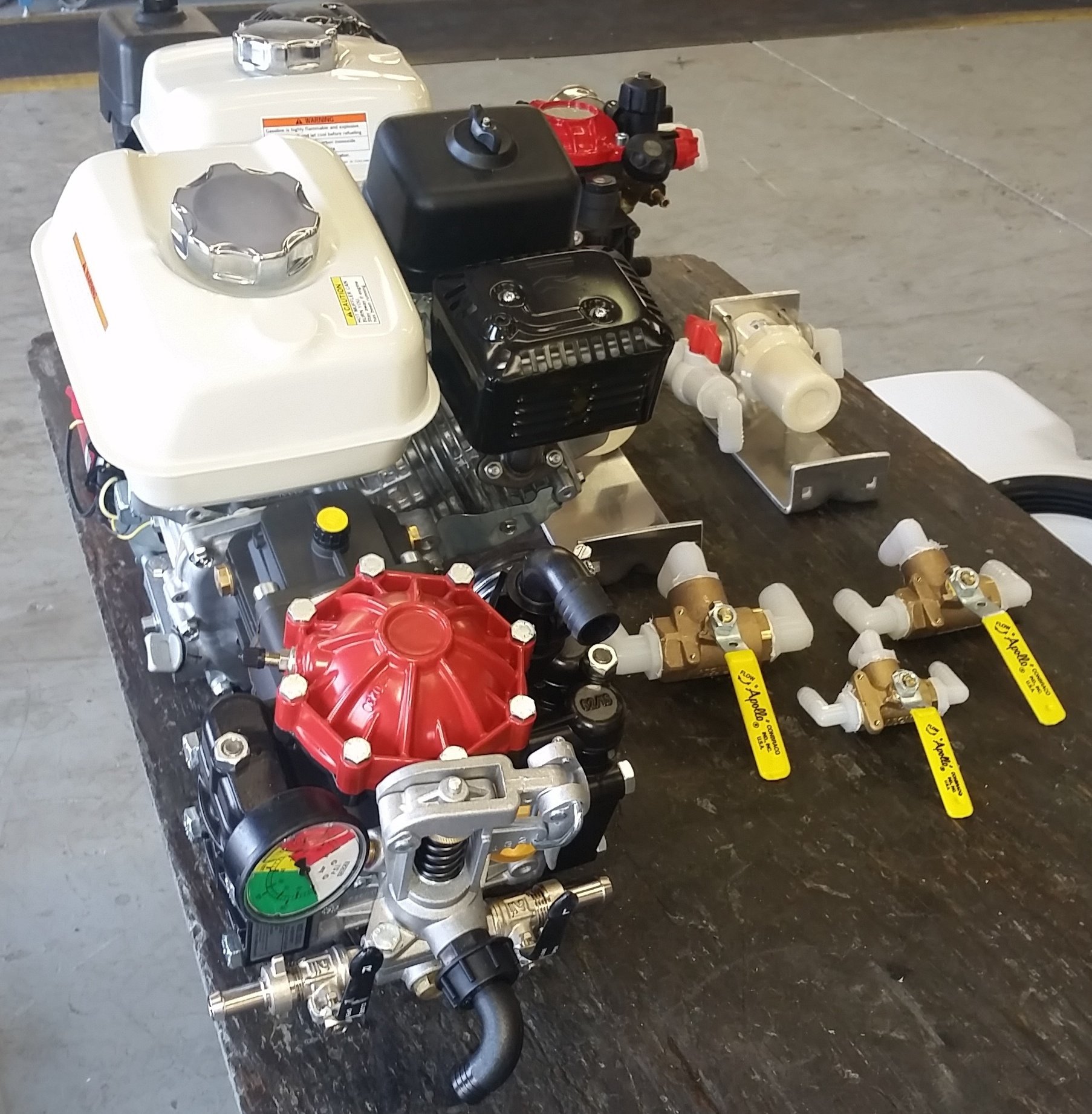 Our savvy Customer Service Technicians handle many calls throughout the day, many of which are inquiries from customers regarding how to properly maintain their sprayers in top-notch condition. For this reason, we have put together the most Frequently Asked Questions (FAQs) to help you take care of your equipment:
Q: When should I replace my spray tips? 
A: If you notice a change in flow rate or a change in pattern distribution, then this might indicate that your spray tips need to be replaced. You should replace your spray tips immediately if they are worn out or damaged.
Q: How often should I flush my pump?
A: After every use, especially if you are using herbicide or other harsh chemicals.  Flush the pump using clean water. This is the best way to ensure long life and protect your investment.
Q: How do I know when my strainer needs to be cleaned?
A: If you notice a loss of pressure or a drop in flow rate then you may have a clogged strainer that needs to be cleaned. However, you should never wait until that happens, so it is advisable to clean it once a week depending on how often you spray. Check out our 3 Reasons Why You Should Check Your Sprayer.
Q: How often should I perform an oil change? 
A: Please follow your specific pump's manufacturer recommendations.
Q: When should I calibrate my sprayer?
A: You should calibrate your sprayer at least once every season. 
Q: I am using a diaphragm pump, when should I replace the diaphragm?
A: Every 500 hours or every 3 months, whichever comes first.
Q: Should I also check my pump's valve?
A: Definitely! If you are replacing the diaphragm it is the perfect opportunity to also check the valve and replace it if necessary.
Routine Maintenance
There are also a few other things you should make a habit of checking as part of your sprayer maintenance...
Routinely check:
Hoses for any cuts, damage or bends
Nozzles to make sure they are clean
Tank for any damage or rupture
Pressure switch for any leakage 
Boom spacing
As always, we are here to help so don't hesitate to contact us if you have any questions!
---
New Product Line: Kings Steel Sprayers
Kings Sprayers are now Available with a Rugged Steel Frame
Kings Steel Sprayers are built on steel frames, designed to stand up to harsh conditions and use, while offering cost savings over the original aluminum frame Kings Sprayers. They are an ideal entry-level sprayer for those just entering the spraying industry, or those who spray more infrequently. 
---
Sprayer Depot is committed to serving you!
Sprayer Depot specializes in spray equipment, parts and accessories for commercial use. Agriculture, horticulture, lawn & landscaping, and pest control industries, as well as theme parks/resorts/hotels, and golf & recreational facilities shop at Sprayer Depot. Kings Sprayers are proudly made in America at the Sprayer Depot headquarters in Orlando, Florida.
We appreciate your business, and look forward to assisting you again in the near future. Happy Spraying!
---