As one of the premier suppliers of spray equipment in the United States, our business is committed to making sure that your business flows as smoothly as the fluids through your spray equipment! That's one of the reasons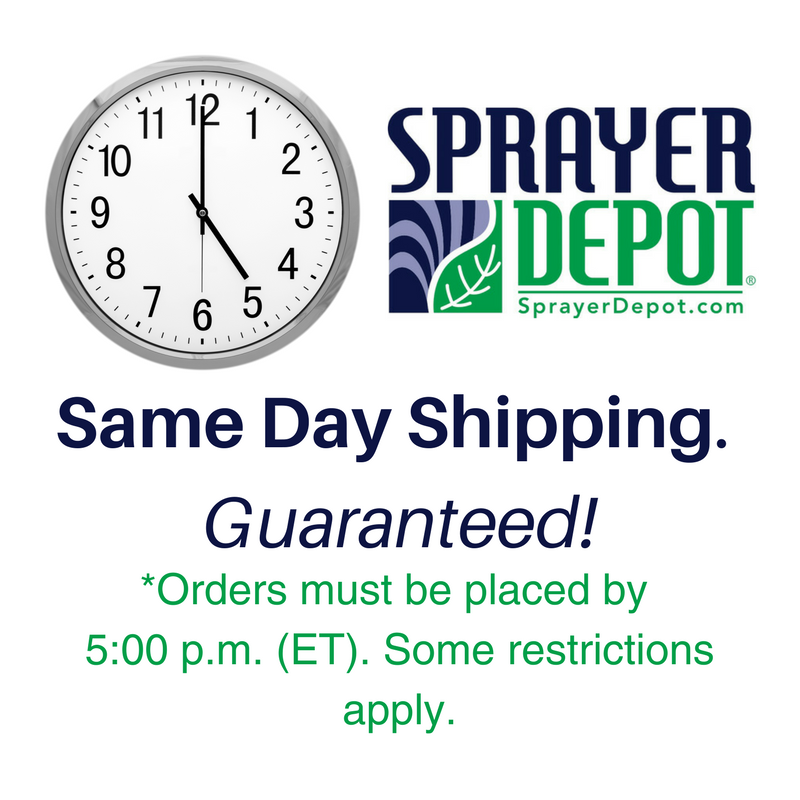 why we offer SAME day shipping on orders placed by 5:00 p.m. (ET). When you need a part or accessory for your spray equipment, having the assurance of same day shipping can be extremely valuable, especially if you have time constraints. Well, rest assured because our shipping policy is guaranteed - or the shipping's on us! There is no other spray equipment company that offers this kind of shipping service and that puts us at the top as an industry leader, second to none!
We even offer 13 sprayer models in our Kings Sprayers QuickShip Program. These commercial sprayers are built with 6061 aircraft grade aluminum, are lightweight, chemical resistant and never rust or need to be repainted.  Other companies may quote a three to four week wait before sprayers are shipped but our QuickShip Sprayers ship the same day if ordered by 12:00 p.m (ET). When shopping our website, you can find our QuickShip Program sprayers by clicking on the Kings Sprayers category and looking for the banner that says: "Ships the Same Day".
As one of the largest online retailers of professional spray equipment in the United States with a global customer base, we have a commitment to excellence in every facet of our business. Our shipping policy is an extension of this dedication as we strive to ensure that your business is not affected by slow shipping times.  Along with our extensive inventory, competitive prices, and helpful team, it is part of why our customers experience continued satisfaction with our services. Get our Same Day Shipping service automatically when you order from us.  Our knowledgeable Customer Service Technicians can assist you with any questions you may have or to help you place your order so check out SprayerDepot.com today!