Proper tree care is a year-round commitment and requires attention in all four seasons. Many people mistakenly think that spring and fall are the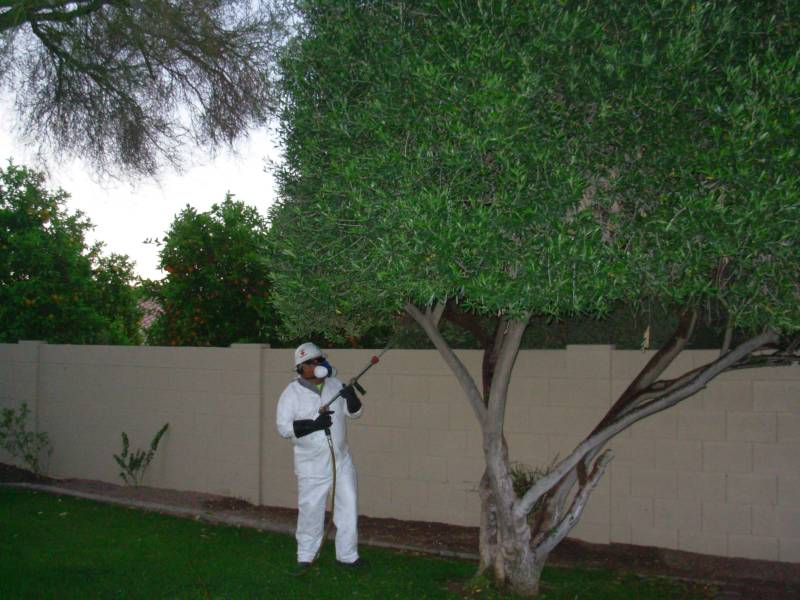 main seasons for tree care, but the summer months are actually the most important times for the application of tree care.
Here are 3 main tree issues requiring attention in the summer months:
Summer Disease Control: Dutch elm disease (DED) is caused by a member of the sac fungi (Ascomycota) affecting elm trees, and is spread by elm bark beetles. Symptoms of Dutch elm disease will begin to show up in infected trees in the summer. 

Trees growing in proximity to decaying stumps or other infected trees can become infected, so it is important not only to remove old dead stumps but protect live trees with proper care from a certified Arborist. Chemical spray applications are effective if applied in a timely manner.

Summer Fungus Control: Spraying for most leaf fungus diseases is typically done by early to mid-July. Fungal leaf diseases of ornamental trees often are frustrating problems. Fungicides must be applied p

reventively 

to successfully manage spores that were released early in the growing season. Fungicide sprays should begin when the first signs of growth are noticed.

Summer Pest Control: 

Late spring and early summer is when pests emerge to start feeding on trees. For example, Japanese Beetles and Bagworms are common leaf eating pests that can diminish a tree's ability to survive hot and dry conditions and cause defoliation. Inspecting for pests and treating as necessary is a critical part of a comprehensive tree care plan.



Using the right spray equipement for the job is essential, and our knowledgeable Customer Service Technicians are here to help. Call us at 800-228-0905, use the LIVE CHAT feature on our website, contact us via our social media channels, or leave a question in the comment box below if you need assistance. No matter how you reach out, we're here to help.