3 Reasons Why Aluminum Frames Are Better
Posted by Srayer Depot on
Sprayer Frames: Steel or Aluminum? 
We often get asked what makes Kings Sprayers better than other sprayers on the market. Our response typically explains how the high quality components that are used to build Kings Sprayers result in a superior sprayer. For example, all Kings Sprayers are built with 6061 aircraft grade aluminum. 
In this blog post we'll discuss the benefits of aluminum frames and highlight three reasons why they're better than steel frames.
Take a close look at the two pictures below of a NorthStar steel frame sprayer that was recently brought to our Service & Repair Department. At barely a year old, this sprayer looks like it's ready for the junk yard! The paint has chipped off, the straps look dangerous and it won't be long before this frame starts to corrode and fall apart. So, while it may have cost less initially, in the long run it'll be a more expensive choice because the short life of the sprayer will result in the need to replace it with a brand new one.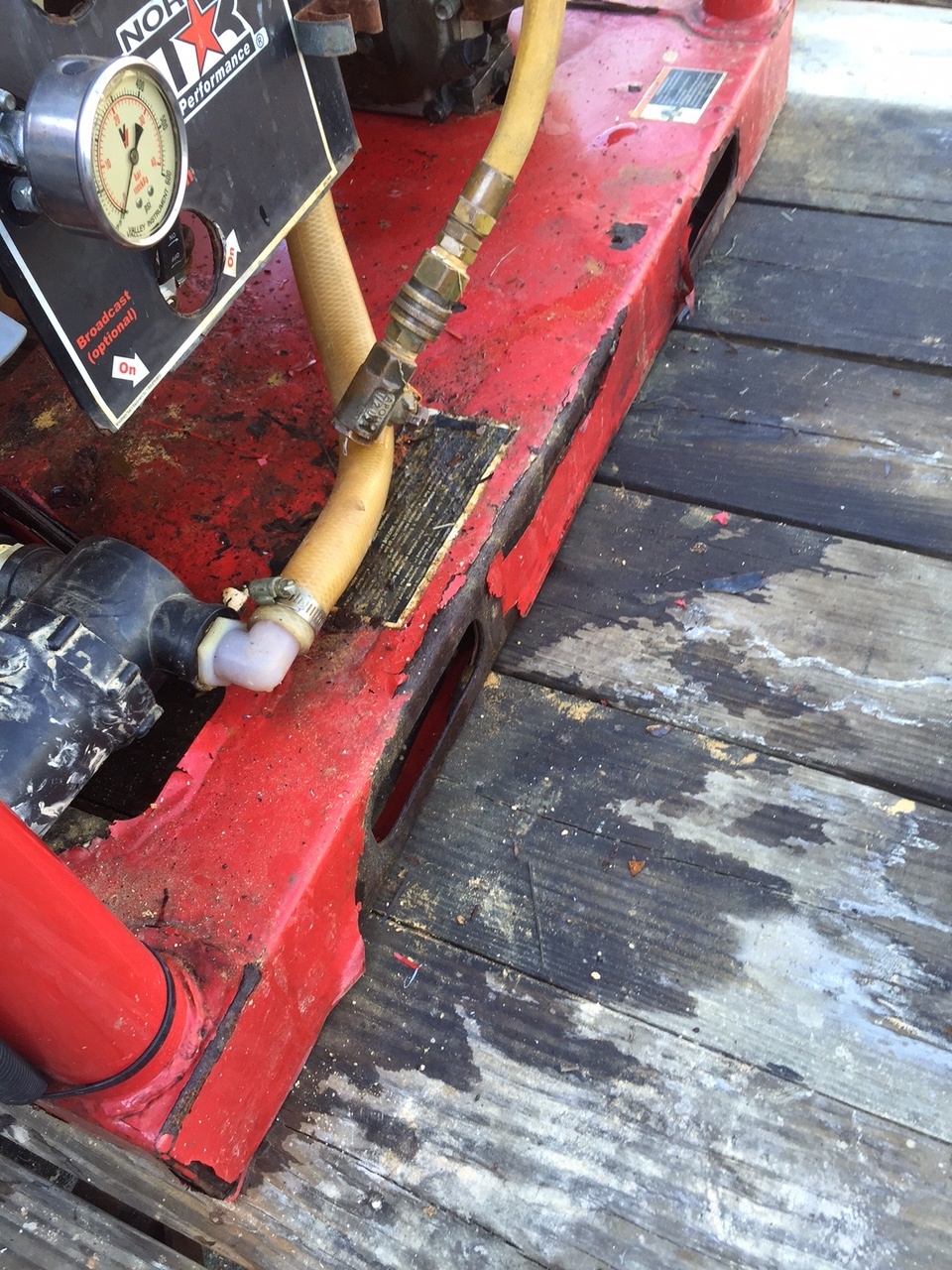 "Aluminum frames are often the best choice for spray equipment due to their resistance to rust and corrosion," said Sprayer Depot Sales Manager  Brandon Grossman . "Aluminum is also lightweight, typically 1/3 the weight of steel, which makes the wheeled sprayers easier to move around. Plus, because of the lighter weight, there's less wear and tear on any vehicle transporting a skid sprayer. We have had local customers bring in their 15 year old sprayer for pump repairs and the frame still looks brand new! It never needs a new coat of paint.  
In some situations, such as larger capacity sprayers with more weight, a steel frame may be a consideration," added Grossman.  "Steel is less likely to bend under weight, but this is only in extreme circumstances."
3 Benefits of Aluminum Sprayers 
Aluminum sprayers will never rust or need to be painted.  

All Kings Sprayers are built with 

6061 aircraft grade aluminum so they will never rust or require painting. 

Aluminum sprayers are easy to maneuver.  

A lightweight sprayer is much easier 

to maneuver than a steel sprayer, especially when spraying tight areas such as greenhouses, orchards or nurseries.

Aluminum sprayers are chemical-resistant.

Unlike steel sprayers which will corrode over time, aluminum is chemical-resistant so maintenance is kept to a minimum. 
To learn more about the advantages of aluminum frames, and see the high-quality craftsmanship of  Kings Sprayers, review this previous blog post.