If you've been following our past blogs, then you know we've had a lot of exciting changes here at our facility. From our recent footprint expansion to our new outdoor signage, we are very proud to meet increased demand by not only improving our product lineup but also upgrading our facilities. We've increased our manufacturing space as well as our repair area and now we are moving on to expanding our showroom to include even more in-stock items. Today we are happy to announce that we've started our showroom transformation to better serve our local customers in central Florida and neighboring areas.
One of our core values is to be fun and easy to do business with, and that is exactly what we want our showroom to reflect. We want to make sure our showroom is easy to navigate and that it improves customers purchasing experience. We are focusing our efforts in being a one-stop shop not only for sprayers but also for parts, accessories and repairs. 
So far we've expanded our showroom to better display our products. We want to boost local traffic by creating an accessible and inviting space. This is just the beginning of our showroom transformation, but stay tuned for upcoming changes.  
In the meantime, take a look at our updated showroom below: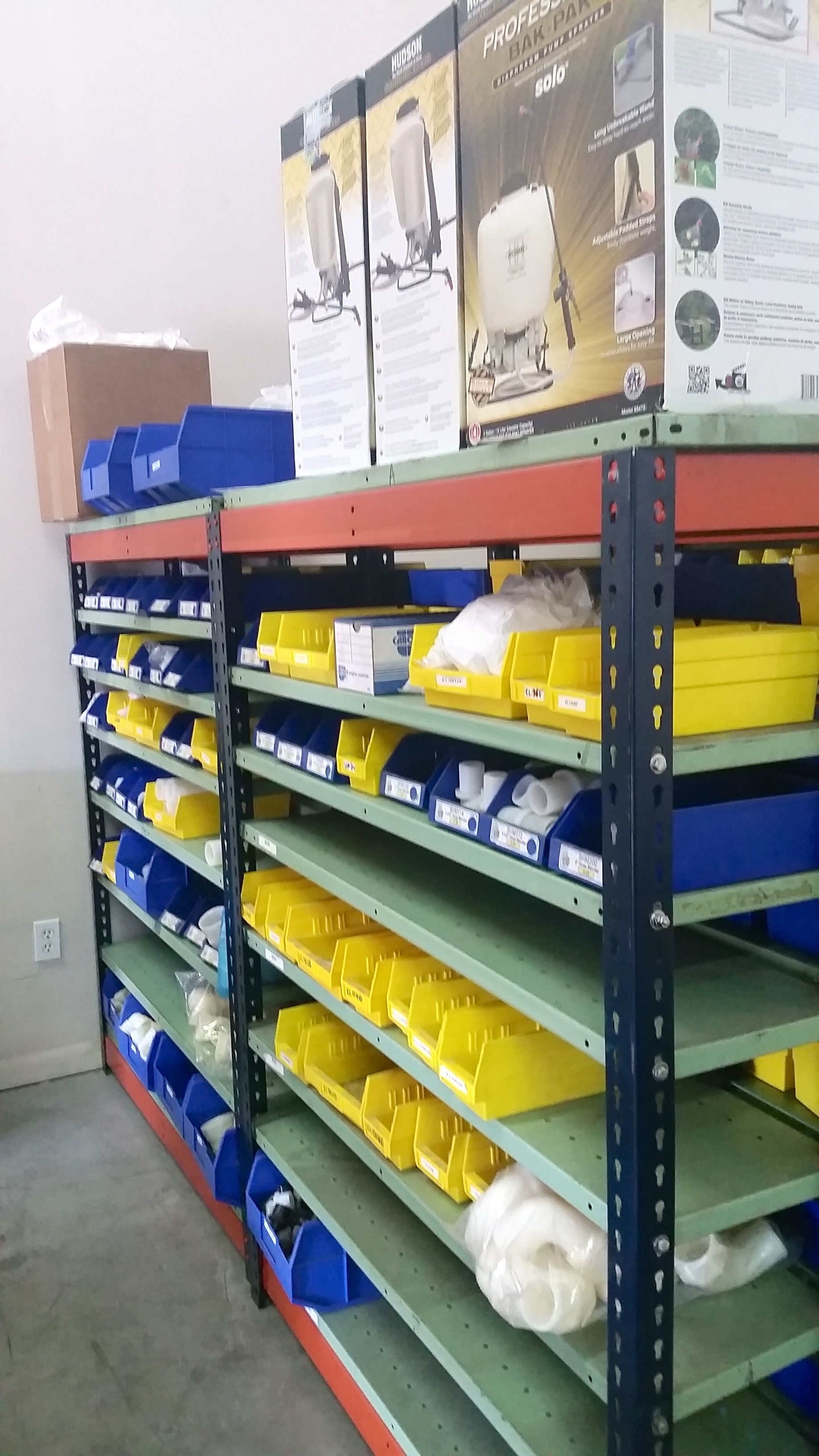 Come visit us for an exceptional shopping experience with our knowledgeable staff and check out the new changes for yourself. We offer repair services on all brands of spray equipment, whether it was purchased from us or not. We are located at  7800 N Orange Blossom Trail, Orlando, FL.
Our Customer Service Technicians are always ready to assist you with any questions regardless of your location, so give us a call at 800-228-0905.
Learn more about Sprayer Depot and the more than 30,000 products available for purchase online at SprayerDepot.com.