See Our New Sprayer Crating Process
Posted by Srayer Depot on
---
To Ensure Every Sprayer Arrives in Perfect Working Condition:
We're pretty excited about the recent launch of our new sprayer crating process. As part of a shipping improvement initiative, we identified that by changing the way we package and wrap sprayers, we could reduce damage that can sometimes occur during the shipping process.  
The new crating process ensures the sprayer will arrive in ready to use condition. Prior to crating, our sprayer packaging process involved putting the sprayer on a pallet, wrapping it, then strategically placing foam in fragile areas to reduce shipping damage.
With our new crating process, the goal is to have each sprayer arrive in perfect working condition so our customers can enjoy using their new sprayer immediately upon arrival, reducing downtime and improving productivity.
---
Steps Involved in Crating a Sprayer for Shipping
Crate components:

Each sprayer crate is built with custom-measured plywood that is specific to each sprayer model, and 2x4 lumber.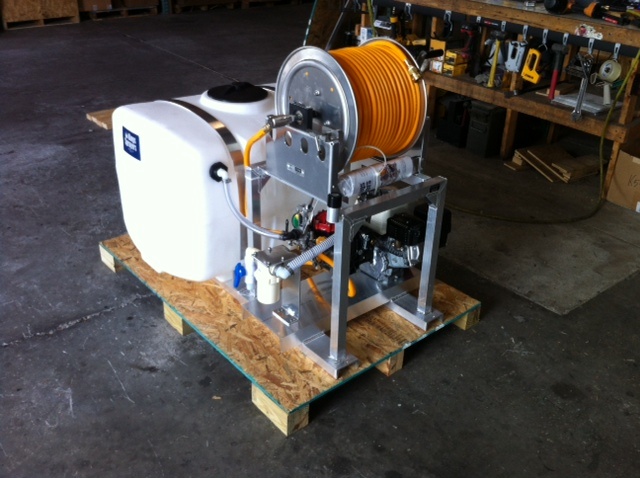 Next, each sprayer is placed on a pallet, with a plywood base for added strength.
The next step involves building a customized plywood container around the sprayer.
Moving from a pallet/wrap process to this new crating process better protects the sprayer during shipment, which reduces damages. Along with our QuickShip™ sprayers, which offers same-day shipping on a variety of our most popular sprayer models, this new sprayer crating process is another way we seek to WOW people by exceeding expectations.
---

Future Initiatives
We're always working on ways to improve our customers' experiences. Got a suggestion for us? Leave it in the comment box below. 
---