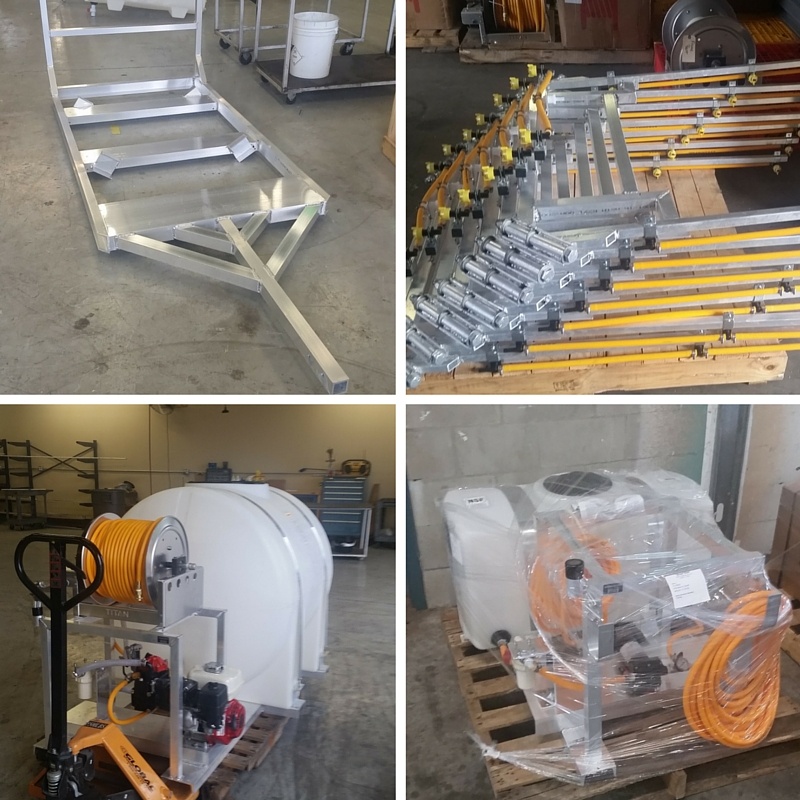 Building sprayers is more than a job, it's a passion. Passion for ensuring customers' satisfaction, for finding set-ups that improve efficiency and ease of application, and most of all, a passion to build quality products that are cost-effective and time-saving. We are passionate about what we do and we are proud to manufacture Kings Sprayers in Orlando, FL. 
Do you want to learn more about how we build  Kings Sprayers? We thought you would so we've outlined the basic steps from start to finish.
The first step after we've received your order is for our production manager to go over the work order for your specific sprayer model. If it is a custom sprayer, he makes sure that it can be built according to your specifications while also following safety standards. If our production team identifies something that could be improved or changed to give you a product that may better meet your needs, our team will offer the solution and work with you to design the best set-up for your needs.  We love it when customers take an active role in customizing their sprayers. After all, no one knows your job better than you do! 
Then we move to the manufacturing process, where our welders will build a sturdy, yet lightweight, aluminum frame that will support all components in your sprayer. The next step involves assembly and this is where everything comes together. Our assembly technicians will carefully install all the individual components (hose reels, pumps, boomless nozzles, tanks, engines etc.) and make sure that every part is set up correctly. The unit then moves to our quality control station where it will be thoroughly tested.
Building Kings Sprayers at our Orlando facility instead of just outsourcing manufacturing means that we have control over quality, can offer better customization along with great prices and faster delivery times. We stand behind our products and can guarantee that our sprayers are built to the highest standards of quality and with the best available parts.
Have any questions or comments? Share them below!