A spot sprayer is perfect for those small but important jobs around the yard. They are the ideal equipment for spraying along fences, keeping weed patches in control and spraying other hard to reach places.
Kings Sprayers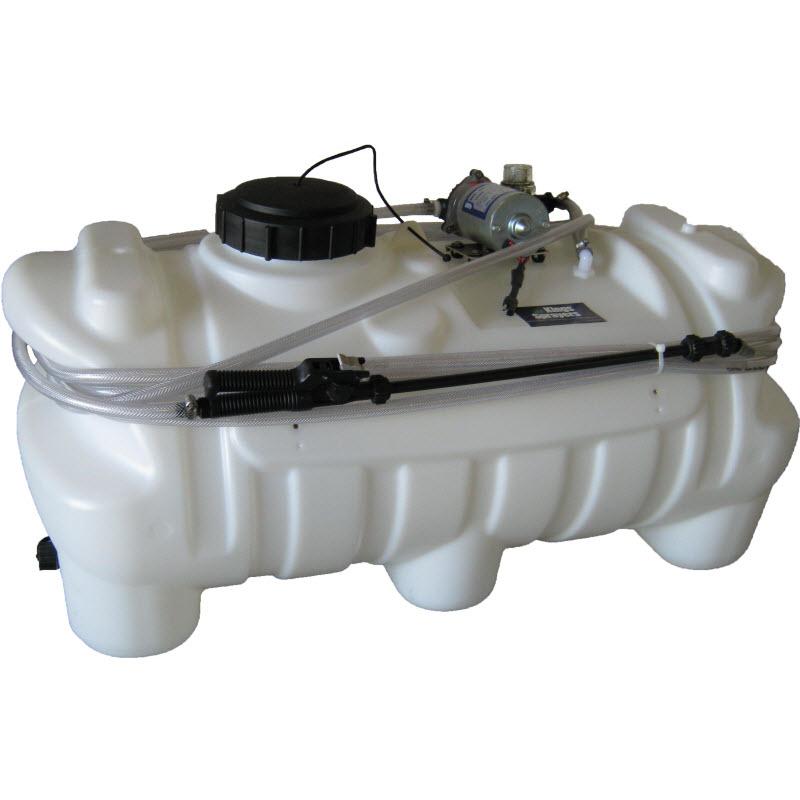 spot sprayers
are built with a standard
SHURflo
12 volt self-priming pump* giving them the necessary power to accomplish all these tasks in an efficient manner.
When deciding if a spot sprayer is the right equipment for your project, remember that the name says it all. Spot sprayers are better suited for smaller areas as the pump can fail if overworked beyond its capacity. 
If you are looking to spray larger areas, check out our inventory of
Kings Sprayers
featuring gas engine driven pumps for that extra power or please consult with one of our Customer Service Technicians on the best equipment for you.
Follow these simple steps on getting started with your Kings Sprayers spot sprayer and watch the short video below for extra guidance:
Connect the 12 volt battery supply and turn the pump on by using the 'ON/OFF' switch
Water will flow through the filter and the pressure gauge will be just under 60 psi

There is a slight drop in pressure when the agitator valve is open

The nozzle is adjustable from a cone pattern all the way down to a straight stream
You can lock the spray gun's handle by flipping the white switch
To turn it off simply turn the power switch to 'OFF'
*12 volt pumps need to be powered by a 12 volt battery or wired up to an ATV/Truck.