We Strive for Perfection
Sprayer Depot is one of the top choices for spray equipment and sprayer parts in the U.S. But
what's behind the secret to our success? There are a number of things we do better than any other spray equipment company, and these differences help us rise above our competitors.

#1: Our Customer Service
We are committed to customer service. That's why our knowledgeable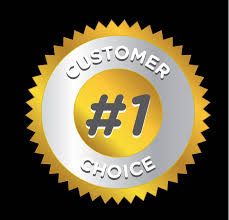 Customer Service Technicians work hard to make each step of the customer journey - from the order process to product support - simple and easy. We strive to "WOW" customers by exceeding expectations, like offering a variety of perks such as same-day shipping for orders placed before 5:00 PM (ET).
#2: Our Prices
One of the top reasons we remain the leading provider of spray equipment is simply our unbeatable prices. By making quality equipment cost-effective, we've managed to become one of the most respected names in the industry.
#3: Our Inventory
We have a massive inventory - in stock and ready to ship.  Whether you need spray tips, storage tanks, hose reels or gas engines, we've got it.  And that's not to mention our line of commercial sprayers, Kings Sprayers, which range from spot sprayers to highway-ready trailer sprayers. 
#4: Our Partnerships
We have partnered with several major manufacturers in order to offer you the best possible quality products - at unbeatable prices.  Some of the brands we carry include:
 #5: Our Core Values
One of our core values is to "WOW customers by exceeding expectations", and we plan to keep doing so in the future. Feel free to contact us to learn more.