Now that the New Year has come and gone, it's time to stock up for your next busy season. You can set yourself up for success by updating your spray equipment inventory. Need help figuring out what parts or equipment you need? Don't stress out over it.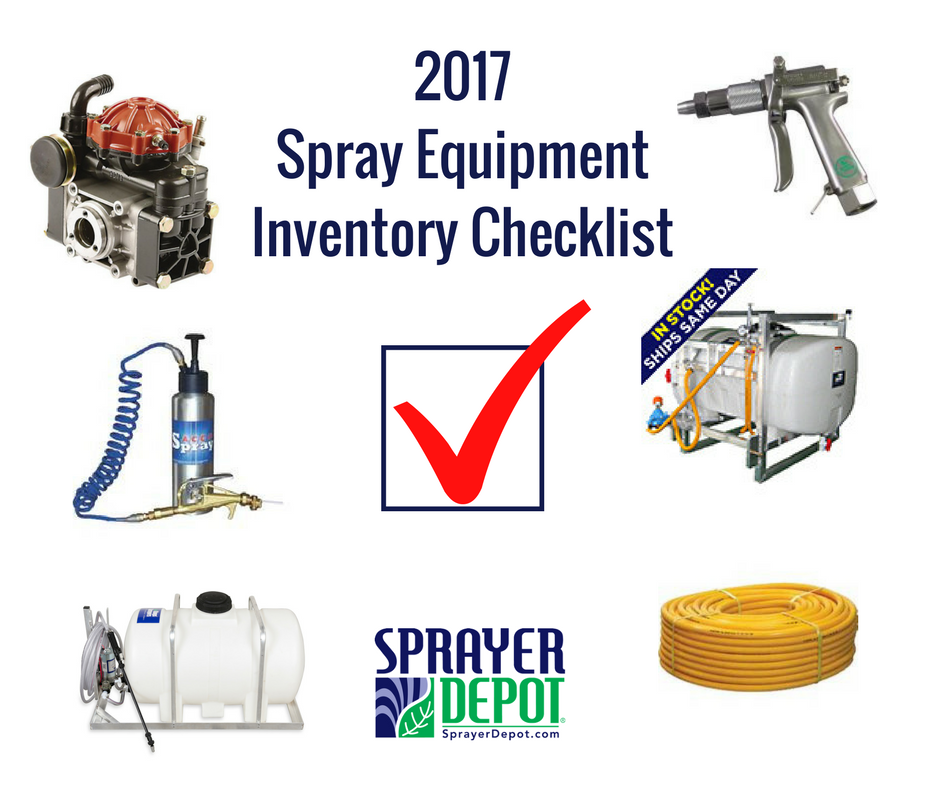 Call us instead. We specialize in providing our customers with the technical and product information to fit all types of spray equipment, even if you didn't buy it from us. In this post let's take a look at some of the top products all spray applicators should have to kick off the spring season:
Commercial Sprayers
We carry the complete line of Kings Sprayers, frankly because we've found that they are among the best sprayers available on the market. Using 6061 lightweight and chemical resistant aircraft grade aluminum frame, Kings Sprayers will never rust or need painting. Whether you're looking at a Kings Sprayer 100 Gallon Skid Sprayer, or a standard Kings Sprayer 25 Gallon Standard Sprayer, we're confident you're going to love your sprayer.
Spray Guns
Looking to replace an old spray gun for something with a more powerful performance? The gold standard for heavy duty spraying is the JD9®-C High Pressure Spray Gun. If your budget won't allow you to stock up on these top-quality spray guns, an alternative is our Replacement for Greensmaster JD9®-C Spray Gun. At almost half the price of the original model, this product is an affordable option that allows your operation to still get the same performance as the original spray gun. Since the Replacement Gun is a copy of the Greensmaster JD9®-C High-Pressure Spray Gun, it has the same pressure rating and uses the same nozzles and repair kits.
Spray Hoses and Sprayer Accessories
Of course, to reduce downtime it's always a good idea to to keep sprayer parts and accessories on hand, like high pressure hoses, diaphragms kits and pumps. Some of our customers order a length of hose by the foot for a custom amount, or many choose a pre-selected roll, like this 400 foot roll.
For the do-it-yourselfers who want to give their spray equipment a little TLC, we offer repair kits and many instructional videos to help get your equipment back to tip-top shape. Check out this Diaphragm Pump Repair Kit as an inexpensive option vs. purchasing a new pump. 
Remember to keep on hand replacements and sprayer accessories for your fleet of sprayers, like strainers, pressure gauges, and pump oil, to name a few.
Investing in the right equipment can help make 2017 your best year yet. By ensuring your equipment is in excellent working order, your team can tackle even the toughest customers' needs better and faster than ever so you can get started on the road for another successful and lucrative year in business.