We have gone through a lot of changes over the years. From changing locations, increasing our manufacturing capacity to adding new team members and expanding our product line. One thing that has definitely remained a constant is our customers' love for our Eat.Spray.Love t-shirts. 
The clever and catchy slogan has made them quite popular in the industry. We introduced the first Eat.Spray.Love t-shirt back in 2012, and it too has seen a lot of change. Some good, some bad and some right down "ugly". We'll be the first to admit it, some color options were controversial but it's all a matter of personal taste. We like giving you options and we enjoy hearing what works and what could be improved. 
Before the t-shirts, we gave away rally towels that we thought would come quite handy for customers. However, they never gained as much popularity as the t-shirts. We like giving back to customers, not only by offering the best prices on spray equipment, but also by giving away promotional items that are actually used and enjoyed. So far, we've given away more than 15,000 shirts! They are absolutely FREE with purchases over $300. You may also be able to score one by participating in our social media promotions and contests, so make sure to follow us on Facebook, Twitter, Instagram and LinkedIn.
We asked Sprayer Depot's Marketing Manager, Karen Reale, to give us an insight on the creative process of designing the shirt: "While brainstorming ideas for a fun promotional item, we threw around all sorts of ideas, like our own private-labeled beef jerky, logoed pocket knives, and branded Sprayer Depot kerchiefs. We couldn't ignore the fact that t-shirts are very popular and a huge crowd-pleaser. So, we decided to go with the shirts and brainstormed some design ideas. One of the best t-shirts that never got made was 'Property of Sprayer Depot Athletic Department'. Maybe we'll use it in 2017!"
Ready to go back in time? Let's take a look at our previous t-shirts: 
Here is a couple of customers proudly displaying theirs: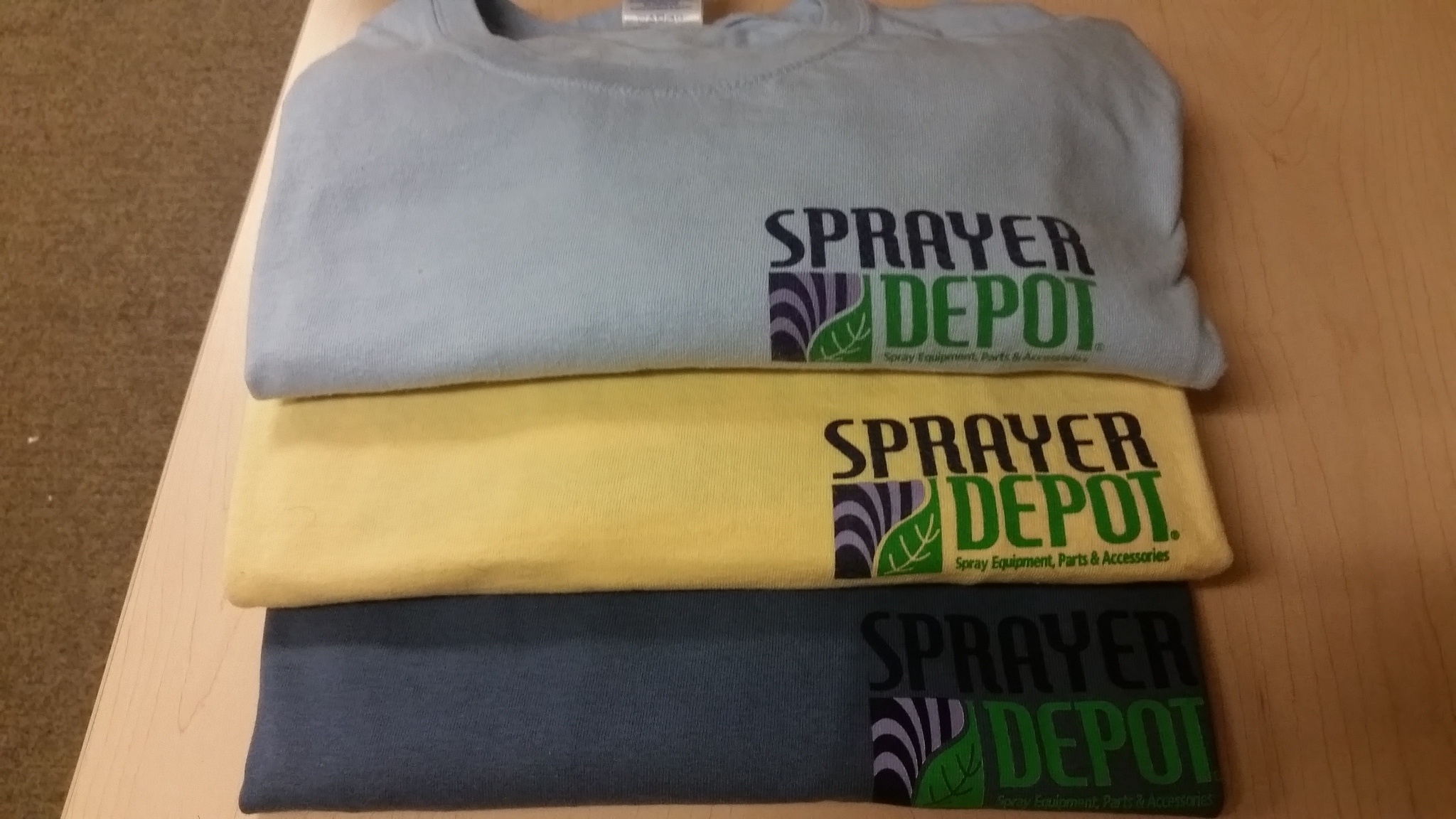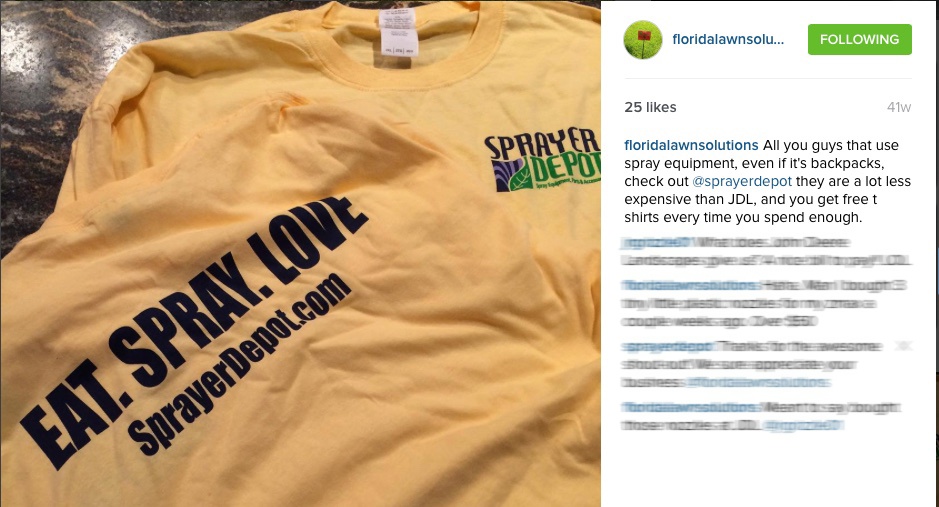 Take a look at some of the designs that haven't made it past the drawing board:
Who knows, you might be seeing these in the future! Have a suggestion for a promotional item? Let us know. If you could pick a color for the next Eat.Spray.Love t-shirt, what would it be? Leave us your comments in the section below!