This time of year can get a little busy, and sometimes downright hectic. So let's take a break from the stressful stuff and kickoff Thanksgiving week with some fun Thanksgiving facts.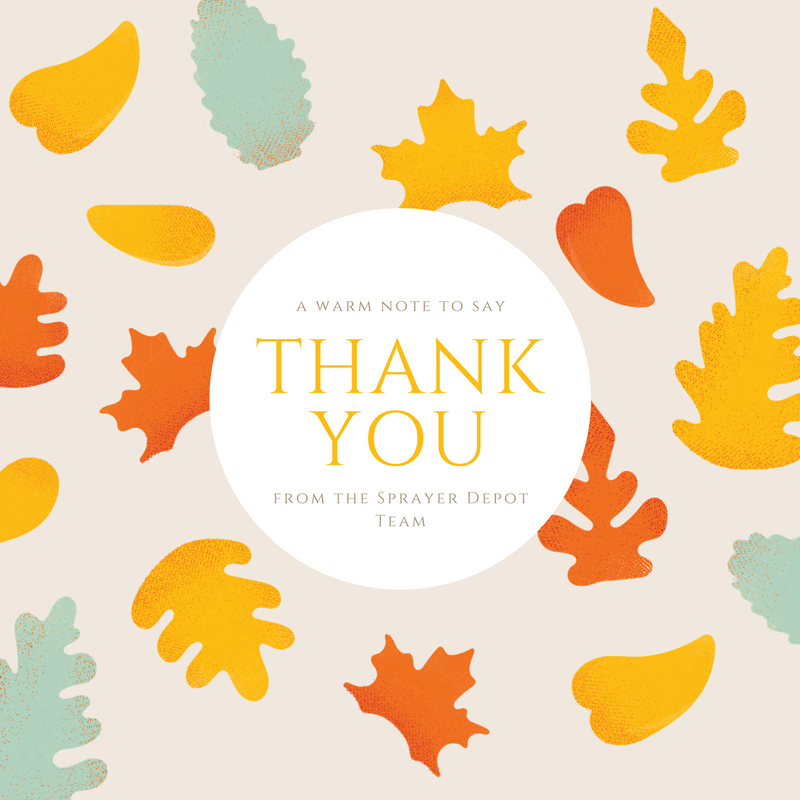 5 Fun Thanksgiving Facts
When President Abraham Lincoln declared Thanksgiving a national holiday in 1863, it was largely due to the tireless efforts of a magazine editor named Sarah Josepha Hale. Her other claim to fame? She also wrote the nursery rhyme, "Mary had a Little Lamb."

Thanksgiving is not just an American holiday. Canadians also celebrate it, except they do it the second Monday in October.

An estimated 46 million turkeys were eaten on Thanksgiving in 2015.
What's the

average number

 of calories an American will consume on Thanksgiving day? A whopping 4,500 calories, according to the Calorie Control Council.

Not all turkeys "gobble, gobble". It turns out that only male turkeys, called toms, gobble. Females, called hens, cackle.
On a More Serious Note
On a more serious note, we want to thank our valued customers for trusting us with their business and helping to make us the #1 choice for spray equipment and sprayer parts. Whether you've ordered from us once or are a regular customer, we treat everyone with the utmost respect and courtesy. We know there are options out there when it comes to equipment suppliers, and we want to take this time to thank each and every one of you for the opportunity to serve your spray equipment needs.
Special Holiday Hours
This weekend, we hope everyone gets to spend time with family and friends. Our offices will be closed on Thursday, Nov. 24 and Friday, Nov. 25th. We'll be back on Monday, Nov. 28th.